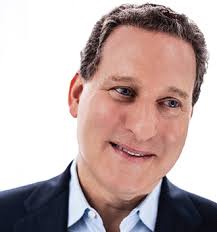 Global Luxury Real Estate Mastermind Podcast
Ken Horn "A Real Estate Empire Built from Gelato" on Global Luxury Real Estate Mastermind with Michael Valdes Podcast #113. . .
Ken Horn "A Real Estate Empire Built from Gelato" on Global Luxury Real Estate Mastermind with Michael Valdes Podcast #113
Ken Horn, one of the most iconic real estate developers in New York City, literally built his empire after starting a gelato company in his early 20s. His first career was law, before he started in real estate. Now Ken Horn is the developer of the most spectacular edifices, the Woolworth Building. A true entrepreneur and philanthropist, Ken shares candid stories and lessons of his career.
More About Ken Horn
Kenneth Horn founded Alchemy Properties in 1990 and has been actively involved in development and other aspects of real estate in the metro area for over 30 years. Since founding Alchemy, Kenneth has been directly responsible for the acquisition, strategic development, financing, construction, renovation, marketing and conversion of over 3,000 apartments, including the ground-up or rehabilitation development of more than 25 residential and retail buildings in Manhattan, Brooklyn and Queens. Kenneth has personally overseen the sale of over $2 Billion of real estate. Kenneth's most notable acquisition to date is the conversion of the tower floors of the National Landmark Woolworth Building. He has lectured at the Yale University School of Architecture, the University of Pennsylvania, the Wharton Graduate School of Business and is a former Professor at New York University's Master's Program in Real Estate.

A graduate of Brandeis University and the University of California, Hastings College of the Law, Kenneth is a member of the New York State Bar. He is also a Board Member and former President of The Catalog for Giving, a non-profit organization that distributes funds for after school programs to New York City school children.
More About Michael Valdes
Michael Valdes is the Senior Vice President of Global Servicing for Realogy Corporation. In that role he oversees the international servicing platform for all Realogy brands including Century 21, Coldwell Banker, ERA, Better Homes & Garden, Corcoran, Climb and Sotheby's International Realty in 113 countries. He has been with Realogy in a variety of roles for the past 14 years. Prior to joining the firm, Mr. Valdes was Director of Private Banking at Deutsche Bank for just under a decade where he oversaw a book of business of just under $1 billion. He has the distinction of being the first Director in the United States of Latino descent. Mr. Valdes is the Chair of the AREAA Global Advisory Board and co-host of the 2020 AREAA Global Luxury Summit. He is also a current member of the NAHREP Corporate Board of Governors. Additonally, he is a member of the Realogy Diversity Board as well as the Executive Chair of the ONE VOZ, Hispanic ERG for the firm. He is a former Board Member of Mount Sinai Hospital in Miami Beach as well as the Shanti Organization in San Francisco. Michael was also a Board Member of Pink & Blue for 2, an organization started by Olivia Newton-John to promote breast and prostate cancer awareness. He currently resides in New York City and has a home in Miami.