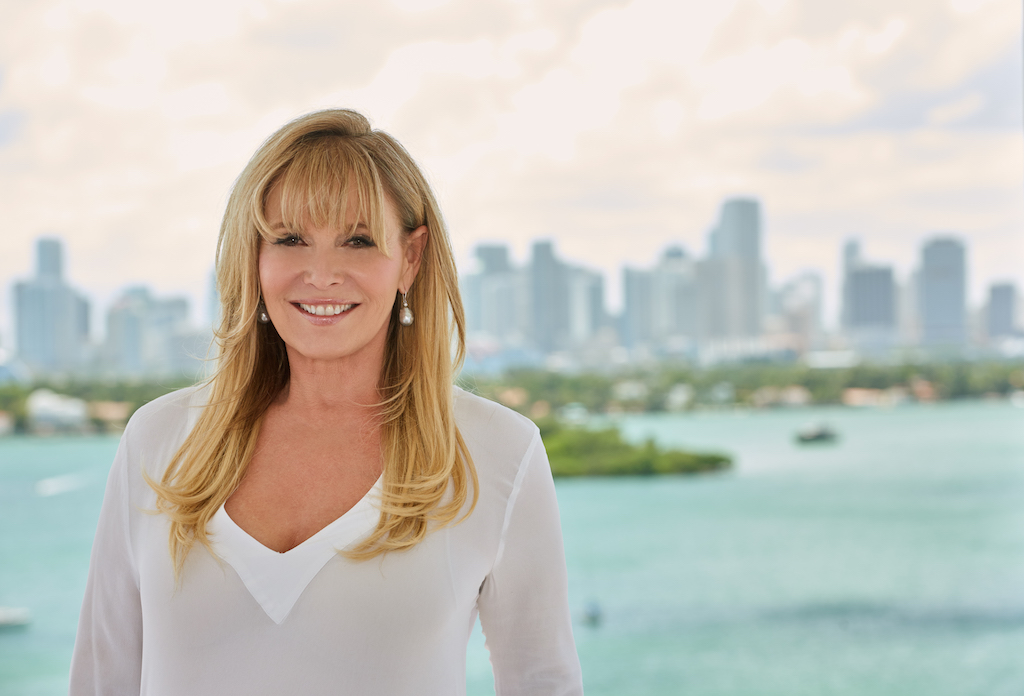 Global Luxury Real Estate Mastermind Podcast
Mayi de la Vega "Building a Culture Like No Other" on Global Luxury Real Estate Mastermind with Michael Valdes Podcast #118. . .
Mayi de la Vega "Building a Culture Like No Other" on Global Luxury Real Estate Mastermind with Michael Valdes Podcast #118
Mayi de la Vega is someone whom host Michael Valdes has known for over a decade. "In fact, she was my boss in one point of my real estate career before I moved to the corporate side of the business," says Valdes. She is a powerhouse and anyone who ever meets her would use the same adjective. Mayi started in the aerospace industry with her father and built strong ethics that she translated to real estate. She quickly found success as an agent and later opened her own boutique firm, Stewart de la Vega in Coral Gables, FL. The opportunity for the Sotheby's franchise came about and she has grown the company from Key West to Vero Beach and has over 1000 agents. It's a family business with her son, Danny as president and her daughter running one of the top teams in the organization. She prides herself on being a good businesswoman, mother and philanthropist. All of which she certainly is!

 
More About Mayi de la Vega, Founder and CEO, ONE Sotheby's International Realty
Cuban-American real estate powerhouse, Mayi de la Vega is the Founder and Chief Executive Officer of ONE Sotheby's International Realty (ONE SIR), a Sotheby's International Realty affiliate and the leading luxury brokerage firm in South Florida. As a true visionary, de la Vega founded the firm back in 2008 during the depths of the country's worst economic recession. Under her leadership, the company has flourished to seventeen offices and is backed by a global network that spans 22,000 associates in 72 countries and territories. Currently ranked as the Top Real Estate Brokerage in Miami and recognized as one of the top ten highest producing Sotheby's International Realty affiliates worldwide, which together produce an annual sales volume of $112 billion, ONE SIR has become South Florida's true voice of luxury.

Distinguished as an industry leader, de la Vega along with her son, Daniel de la Vega, the current president of ONE SIR, continue to strategically expand across South Florida. ONE SIR's development division holds the majority market share of luxury condominiums above the two-million-dollar mark, with 20 exclusive new developments in Miami-Dade, Broward and Palm Beach counties, accounting for more than $3.1 billion worth of real estate inventory.

De la Vega's expertise has allowed her to maximize the prestigious reputation of the historic Sotheby's Auction House, skillfully positioning ONE SIR's listings for maximum exposure among the elite clientele at global events from New York to Hong Kong and Moscow.

With a wealth of experience in the industry and a number of record-breaking achievements, de la Vega prides herself in building a sustainable lifestyle, network and community for ONE SIR. In doing so, she regularly ensures that wellness is at the heart of the company's core values and spearheaded the launch of a dedicated "Wellness Month" to encourage healthy work-life balances within the company.

De la Vega is an avid art collector and dedicates time to traveling the globe as the company's brand ambassador, while marketing South Florida as an international, cultural mecca. She is an honored contributor to the community through her support of charitable, philanthropic and educational programs. De la Vega is a Board Member of United Way and the Cisneros Fontanals Art Foundation and served on the Foundation Committee for Nicklaus Children's Hospital, The Board of Trustees for FIU, and as a "Guardian Angel" for Jackson Memorial Hospital. She currently resides in Miami Beach, Florida.
 More About Michael Valdes
Michael Valdes is the Senior Vice President of Global Servicing for Realogy Corporation. In that role he oversees the international servicing platform for all Realogy brands including Century 21, Coldwell Banker, ERA, Better Homes & Garden, Corcoran, Climb and Sotheby's International Realty in 113 countries. He has been with Realogy in a variety of roles for the past 14 years. Prior to joining the firm, Mr. Valdes was Director of Private Banking at Deutsche Bank for just under a decade where he oversaw a book of business of just under $1 billion. He has the distinction of being the first Director in the United States of Latino descent. Mr. Valdes is the Chair of the AREAA Global Advisory Board and co-host of the 2020 AREAA Global Luxury Summit. He is also a current member of the NAHREP Corporate Board of Governors. Additonally, he is a member of the Realogy Diversity Board as well as the Executive Chair of the ONE VOZ, Hispanic ERG for the firm. He is a former Board Member of Mount Sinai Hospital in Miami Beach as well as the Shanti Organization in San Francisco. Michael was also a Board Member of Pink & Blue for 2, an organization started by Olivia Newton-John to promote breast and prostate cancer awareness. He currently resides in New York City and has a home in Miami.