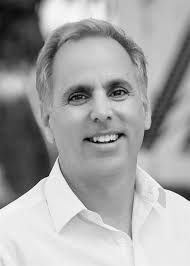 Global Luxury Real Estate Mastermind Podcast
Joe Zahm "Don't Let Them See You Sweat — The Celebrity Halo Effect" on Global Luxury Real Estate Mastermind with Michael Valde. . .
Joe Zahm "Don't Let Them See You Sweat — The Celebrity Halo Effect" on Global Luxury Real Estate Mastermind with Michael Valdes Podcast #102
Joe Zahm has 60 percent of the market share in Turks & Caicos. He has represented celebrities such as Prince, Bruce Willis and Donna Karan, just to name a few and we examine the traits necessary to enter the ultra-elite world of "celebrity agent". The conversation focuses on the super luxury market, how to break into it, and how to succeed in it.

 
More About Joe Zahm
Real Estate Professional in Grace Bay, Providenciales Turks And Caicos Islands
A native Philadelphian, Joe has been involved in virtually every aspect of real estate and resort development, marketing, sales and management since he began his career as staff attorney for Keystone Resort, Colorado in 1985. After attending Denver University Executive MBA program, Joe came to the Turks and Caicos Islands in January 1989 (22 below to 82 degrees!) at the behest of a family friend to manage the now highly successful Ocean Club Resort, a condominium resort project that led the way for the concept in the region. Today, over 20 years later, Joe's track record is among the most impressive in the jurisdiction. During Joe's first six years at Ocean Club, he committed his efforts to the development of tourism and real estate in the Turks and Caicos Islands – leading the fish out of water lifestyle of Norman Paperman, the central character in Herman Wouk's hilarious novel "Don't Stop the Carnival". He co-founded the Turks and Caicos Resort Association, served on the nation's Tourist Board, and even penned the hit island song "Beautiful By Nature." Joe went on to serve as Sales Manager for the Mansions on Grace Bay, then co-founded Point Grace, where he continued until 1998. Joe then formed Connolly Zahm Properties, which has been the vehicle for his involvement in many successful projects, including The Sands at Grace Bay, Coral Gardens, Royal West Indies, The Renaissance on Grace Bay, and more recently, Le Vele, The Villas at Grace Bay Club, The Estate at Grace Bay Club, Seven Stars, West Bay Club and Gansevoort. These projects represent the cream of development in the Turks and Caicos Islands. In his 20 years involved in real estate in these islands, Joe has managed, consulted, marketed, and brokered well over $350 Million U.S. Dollars in condominium and real estate product. Looking towards the second decade of the new century, Joe recently merged Connolly Zahm Properties with Turks & Caicos Sotheby's International Realty to form the premier luxury real estate brand in the Turks & Caicos. Joe is also an active singer – songwriter and producer, and resides on Provo with his wife, Gosia, daughters Isabella and Aleksandra, and son Dylan. A fish out of water no more. Joe ZahmPresident / BrokerTurks & Caicos Sotheby's International Realty
www.turksandcaicossir.com
C: 649.231.6188 TCIC: 610.715.0506 US More About Michael Valdes
Michael Valdes is the Senior Vice President of Global Servicing for Realogy Corporation. In that role he oversees the international servicing platform for all Realogy brands including Century 21, Coldwell Banker, ERA, Better Homes & Garden, Corcoran, Climb and Sotheby's International Realty in 113 countries. He has been with Realogy in a variety of roles for the past 14 years. Prior to joining the firm, Mr. Valdes was Director of Private Banking at Deutsche Bank for just under a decade where he oversaw a book of business of just under $1 billion. He has the distinction of being the first Director in the United States of Latino descent.

Mr. Valdes is the Chair of the AREAA Global Advisory Board and co-host of the 2020 AREAA Global Luxury Summit. He is also a current member of the NAHREP Corporate Board of Governors. Additonally, he is a member of the Realogy Diversity Board as well as the Executive Chair of the ONE VOZ, Hispanic ERG for the firm. He is a former Board Member of Mount Sinai Hospital in Miami Beach as well as the Shanti Organization in San Francisco. Michael was also a Board Member of Pink & Blue for 2, an organization started by Olivia Newton-John to promote breast and prostate cancer awareness. He currently resides in New York City and has a home in Miami.