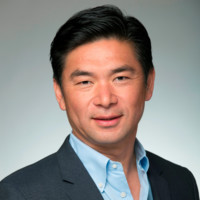 Global Luxury Real Estate Mastermind Podcast
Jim Park "From Crusader to Innovator" on Global Luxury Real Estate Mastermind Podcast with Michael Valdes #105. . .
Jim Park "From Crusader to Innovator" on Global Luxury Real Estate Mastermind Podcast with Michael Valdes #105
Jim Park, one of the co-founders of AREAA (Asian Real Estate Association of America) started his career in advocacy to represent underrepresented segments of the population in DC. He turned that passion into a career and is now one of the most sought after experts within the Asian American community in regards to the real estate and financial industries. He is a powerful spokesperson to this important buying segment and this truly becomes a great discussion on global luxury. Since Michael is the Co-Chair of the AREAA Global Luxury Summit in Chicago slated for April this year, Jim and he have a great background that makes this conversation an enjoyable journey of discovery.
More About Jim Park
Jim Park has over 25 years of experience in the private, government and nonprofit sectors, and has successfully launched a number of real estate-related businesses. Park has dedicated his career to supporting a number of organizations focused on the diverse communities, global business development and affordable housing issues. Park is one of the Founder and Partner of the Mortgage Collaborative which works with small and mid-sized lenders to strength its market power and to create innovative mortgage solutions for this important segment of the mortgage market. Park previously owned Community Asset Solutions (CAS) and New Vista Asset Management. Park is the 2013 Chair of the Asian Real Estate Association of America (AREAA).. Park is also one of founders of the Housing Renaissance – an industry forum that brings top real estate market leaders. Park served as the Chair of the Asian Pacific American Institute for Congressional Studies as well as the Chair of the Federal Reserve's Consumer Advisory Council under then Fed Governor Ben Bernanke. And served on the board of the Low Income Investment Fund and currently serves the board of Mercy Housing. He is the past President of the National Coalition for Asian Pacific American Community Development and served on the boards of the Asian American for Equity, National Association of Hispanic Real Estate Professionals, and the National Housing Conference. Park worked at Freddie Mac, where he oversaw the company's industry relations. Park also spent time at Federal Housing Administration where he oversaw legislative, policy and program issues impacting FHA's ability to serve its constituents. Prior to that, he was the Housing Policy Director at the National Community Development Association. Park currently serves on the Bank of America's National Consumer Advisory Council. Additionally, Park has previously served on the advisory councils of Fannie Mae, Freddie Mac, and JP Morgan Chase.

Catch up with
Jim here on LinkedIn
.

 
More About Michael Valdes
Michael Valdes is the Senior Vice President of Global Servicing for Realogy Corporation. In that role he oversees the international servicing platform for all Realogy brands including Century 21, Coldwell Banker, ERA, Better Homes & Garden, Corcoran, Climb and Sotheby's International Realty in 113 countries. He has been with Realogy in a variety of roles for the past 14 years. Prior to joining the firm, Mr. Valdes was Director of Private Banking at Deutsche Bank for just under a decade where he oversaw a book of business of just under $1 billion. He has the distinction of being the first Director in the United States of Latino descent.

Mr. Valdes is the Chair of the AREAA Global Advisory Board and co-host of the 2020 AREAA Global Luxury Summit. He is also a current member of the NAHREP Corporate Board of Governors. Additonally, he is a member of the Realogy Diversity Board as well as the Executive Chair of the ONE VOZ, Hispanic ERG for the firm. He is a former Board Member of Mount Sinai Hospital in Miami Beach as well as the Shanti Organization in San Francisco. Michael was also a Board Member of Pink & Blue for 2, an organization started by Olivia Newton-John to promote breast and prostate cancer awareness. He currently resides in New York City and has a home in Miami.