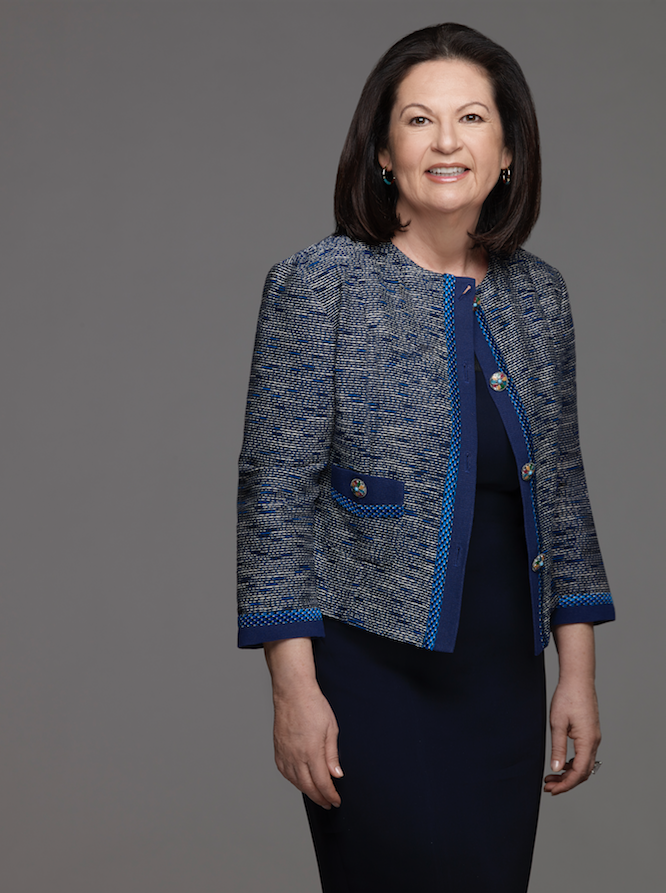 Global Luxury Real Estate Mastermind Podcast
Ellie Johnson,President of Berkshire Hathaway Home Services New York "Inspiration & Motivation are achieved through Action" on . . .

Ellie Johnson,President of Berkshire Hathaway Home Services New York "Inspiration & Motivation are achieved through Action" on Global Luxury Real Estate Mastermind with Michael Valdes Podcast #125

I have known Ellie Johnson for over 15 years and we remain dear friends to this day. She ran the most successful office in the world for the Sotheby's brand and now as President of Berkshire Hathaway Homes Services New York, she brings her skill set to another highly motivated group of agents selling property in the most competitive city on the map. Her ability to motivate others to achieve results is impressive and she shares personal stories within this podcast of lessons learned and her blueprint to success. Enjoy!

More About Ellie Johnson:

Described by peers and the media as "one of the finest and most charismatic brokers in the industry", Ellie Johnson has dedicated her career to teaching and training real estate agents how to excel in the business. 

In 2017, Berkshire Hathaway HomeServices turned to Johnson to launch and lead their first-ever New York City office. As President of Berkshire Hathaway HomeServices New York Properties, her mandate includes preserving and enhancing this world-class brand by recruiting and nurturing agents aligned with the company's core values of integrity and service to all clients. Leveraging her vast New York City knowledge and associations with an emphasis on the brokerage's long-term growth and expansion efforts.

After moving to New York City in 2000, she first became a relocation director with a Manhattan firm, then went on to create her own successful real estate brokerage. In 2005 Sotheby's International Realty, Inc. recruited Johnson to run their Upper East Side office. Under her leadership, the perennial sales-volume won her the coveted NRT President's Council Award for 10 continuous years. During her tenure, she is credited with cultivating talent, locally and abroad, which led to the organization's rapid, successful global expansion. The methodologies and trainings that she created for her office became the model adopted by all of Sotheby's international affiliates.

Johnson's career began in California where she honed her management and sales skills in the hospitality industry. Discovering a passion for real estate, in Johnson's first year she won "Rookie of the Year" for selling 14 homes in San Francisco bay area. Those lessons learned would later apprise her management style and together with her rich international experience, garner her leadership roles at Manhattan's top brokerages.

A licensed real estate broker in New York, Connecticut and California, Ellie is an active member of REBNY, an elected member of NYRS's Board of Advisors and Ethics Committee and is frequently called upon to share her industry insights at events, conferences and panels. In 2019, Johnson was elected to the governing board of Open House New York, a nonprofit devoted to supporting and celebrating the city's premier architecture and those who help design, build and preserve it. When not working, Ellie enjoys traveling, reading a good book, exercising and spending time with her grandchildren.

More About Michael Valdes

Michael Valdes is the newly named executive vice president of International Expansion at eXp Realty. Previously Michael was the senior vice president of global servicing for Realogy Corporation, one of the world's largest real estate companies and parent to Coldwell Banker, C21 and Sotheby's.

Earlier in his career, Mr. Valdes was Director of Private Banking at Deutsche Bank for just under a decade where he oversaw a book of business of just under $1 billion. He has the distinction of being the first Director in the United States of Latino descent. Mr. Valdes is the Chair of the AREAA Global Advisory Board and co-host of the 2020 AREAA Global Luxury Summit. He is also a current member of the NAHREP Corporate Board of Governors. Additonally, he is the Executive Chair of the ONE VOZ, Hispanic ERG for the firm. He is a former Board Member of Mount Sinai Hospital in Miami Beach as well as the Shanti Organization in San Francisco. Michael was also a Board Member of Pink & Blue for 2, an organization started by Olivia Newton-John to promote breast and prostate cancer awareness.