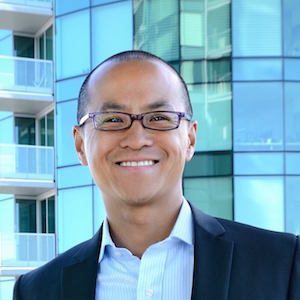 Global Luxury Real Estate Mastermind Podcast
Mark Choey "Everyone Has a Different Superhero" on Global Luxury Real Estate Mastermind with Michael Valdes Podcast #119. . .
Mark Choey "Everyone Has a Different Superhero" on Global Luxury Real Estate Mastermind with Michael Valdes Podcast #119
Mark Choey, co-founder of Climb Real Estate and CEO of Highnote Labs, is a great industry leader who has built brands from the ground up several times. He built a successful boutique firm in Climb Realty and is now going back to his technology roots. He created Highnote Labs to focus on real estate technology deliverables. Mark truly cares about others' success and shares his wisdom and lessons with Michael in this podcast.
More About Mark Choey
Mark is founder of HighNote Labs, a software company dedicated toproviding innovative tools for the real estate brokerage industry. Hisprior experience as top producing real estate agent, to team leader,to brokerage founder, computer engineering, design, and productmanagement gives him unique insights into what makes for greatsoftware for real estate.Mark co-founded Climb Real Estate, a San Francisco Bay Area-based realestate brokerage known for its innovative business model andtechnology offerings. Mark led the business strategy and developmentof CLIMB since its inception in 2007 as a sales group then later as anindependent brokerage in 2010 all the way to acquisition by NRT, thenation's largest real estate brokerage in 2016. Today, CLIMB isrecognized among the top real estate brokerages in the San FranciscoBay Area and nationally recognized as a leader in innovation,marketing and technology. While at Climb, Mark also founded Climb Labs(
climblabs.com
), the innovation arm of Climb Real Estate focused onnew ideas in the real estate brokerage space.Mark also founded the original real estate blog focused on SanFrancisco New Developments, SFnewdevelopments.com, and has been amongthe top ranked agents in real estate.
More About Michael Valdes
Michael Valdes is the newly named executive vice president of International Expansion at eXp Realty. Previously Michael was the senior vice president of global servicing for Realogy Corporation. Earlier in his career, Mr. Valdes was Director of Private Banking at Deutsche Bank for just under a decade where he oversaw a book of business of just under $1 billion. He has the distinction of being the first Director in the United States of Latino descent. Mr. Valdes is the Chair of the AREAA Global Advisory Board and co-host of the 2020 AREAA Global Luxury Summit. He is also a current member of the NAHREP Corporate Board of Governors. Additonally, he is the Executive Chair of the ONE VOZ, Hispanic ERG for the firm. He is a former Board Member of Mount Sinai Hospital in Miami Beach as well as the Shanti Organization in San Francisco. Michael was also a Board Member of Pink & Blue for 2, an organization started by Olivia Newton-John to promote breast and prostate cancer awareness.