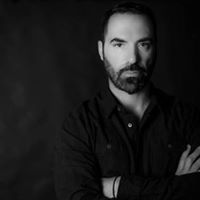 Global Luxury Real Estate Mastermind Podcast
Marios Sisamos "Cyprus: Paradise in the Mediterranean" on Global Luxury Real Estate Mastermind with Michael Valdes Podcast #103. . .
Marios Sisamos "Cyprus: Paradise in the Mediterranean" on Global Luxury Real Estate Mastermind with Michael Valdes Podcast #103Discussion on the real estate market in Cyprus and Greece (recorded live in Shanghai, China!) with Marios Sisamos, the owner of Century 21 in those territories. Learn about the opportunities for your clients to obtain their E.U. residency in just three months through a real estate purchase from this dynamic leader and business entrepreneur.More About Marios SisamosMarios Sisamos is a dynamic entrepreneur and owner of Century 21 Greece & Cyrpus. He has focused his energies on the citizenship program available in both these countries that cater to a global audience. An accomplished interior designer, his design firm, Salt & Pepper, which he has run with his wife for almost two decades has an impressive international portfolio of clients. Marios holds an MBA from the University of Arts in London. He resides in Cyprus and travels extensively internationally. Discover the fabulous designs: 
https://www.salt-pepper.com/
More About Michael Valdes
Michael Valdes is the Senior Vice President of Global Servicing for Realogy Corporation. In that role he oversees the international servicing platform for all Realogy brands including Century 21, Coldwell Banker, ERA, Better Homes & Garden, Corcoran, Climb and Sotheby's International Realty in 113 countries. He has been with Realogy in a variety of roles for the past 14 years. Prior to joining the firm, Mr. Valdes was Director of Private Banking at Deutsche Bank for just under a decade where he oversaw a book of business of just under $1 billion. He has the distinction of being the first Director in the United States of Latino descent.

Mr. Valdes is the Chair of the AREAA Global Advisory Board and co-host of the 2020 AREAA Global Luxury Summit. He is also a current member of the NAHREP Corporate Board of Governors. Additonally, he is a member of the Realogy Diversity Board as well as the Executive Chair of the ONE VOZ, Hispanic ERG for the firm. He is a former Board Member of Mount Sinai Hospital in Miami Beach as well as the Shanti Organization in San Francisco. Michael was also a Board Member of Pink & Blue for 2, an organization started by Olivia Newton-John to promote breast and prostate cancer awareness. He currently resides in New York City and has a home in Miami.