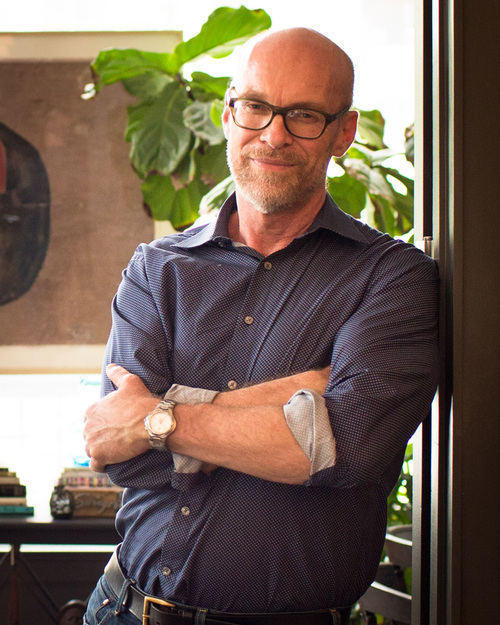 Global Luxury Real Estate Mastermind Podcast
Alan Tanksley "From Mentee to Mentor: Famed Interior Designer Speaks About His Journey in Luxury Design" on Global Luxury Real . . .
Alan Tanksley "From Mentee to Mentor: Famed Interior Designer Speaks About His Journey in Luxury Design" on Global Luxury Real Estate Mastermind with Michael Valdes Podcast #108
Alan Tanksley started his career interning with top interior designers at the time. His talent got him noticed and he continued to grow his career until he branched out on his own 30 years ago. His portfolio of clients is a "who's who" and he candidly discusses his lessons throughout the last 3 decades. A great conversation with Michael exploring different facets of this talented designer's life and career.
More About Alan Tanksley
Alan Tanksley is one of America's leading practitioners of residential design, detailed interior space planning, and custom furniture and fixture design. An expert colorist, Alan Tanksley, pays particular attention to make every interior space both sophisticated and relaxing simultaneously. Past working relationships with such leading architects as Maya Lin, James Dayton, Robert Orr and Harry Elson haven given the firm abilities to realize a wide range of architectural renovations for each project. In addition to residential design, Mr. Tanksley has worked closely on a number of projects with developers such as Greenwich, Connecticut-based National Resources and New York City-based Alchemy, the experience of which lends a flexibility and capacity of the firm towards hospitality and commercial design. Specializing in Interior Architecture, Mr. Tanksley is a graduate from the Arizona State University School of Architecture. Before the founding of his own firm in 1993, Alan Tanksley began his career in the office of luminary Interior Decorator Mark Hampton where he worked for six years. Following this, Alan joined forces with Paula Perlini to create Perlini-Tanksley Associates, enjoying five highly successful years together. Mr. Tanksley's work has been widely seen in such publications as Architectural Digest, Interior Design, House & Garden, Art & Antiques, Metropolitan Home, as well as Elle Decor. Find him here: AlanTanksley.com
More About Michael Valdes
Michael Valdes is the Senior Vice President of Global Servicing for Realogy Corporation. In that role he oversees the international servicing platform for all Realogy brands including Century 21, Coldwell Banker, ERA, Better Homes & Garden, Corcoran, Climb and Sotheby's International Realty in 113 countries. He has been with Realogy in a variety of roles for the past 14 years. Prior to joining the firm, Mr. Valdes was Director of Private Banking at Deutsche Bank for just under a decade where he oversaw a book of business of just under $1 billion. He has the distinction of being the first Director in the United States of Latino descent.

Mr. Valdes is the Chair of the AREAA Global Advisory Board and co-host of the 2020 AREAA Global Luxury Summit. He is also a current member of the NAHREP Corporate Board of Governors. Additonally, he is a member of the Realogy Diversity Board as well as the Executive Chair of the ONE VOZ, Hispanic ERG for the firm. He is a former Board Member of Mount Sinai Hospital in Miami Beach as well as the Shanti Organization in San Francisco. Michael was also a Board Member of Pink & Blue for 2, an organization started by Olivia Newton-John to promote breast and prostate cancer awareness. He currently resides in New York City and has a home in Miami.