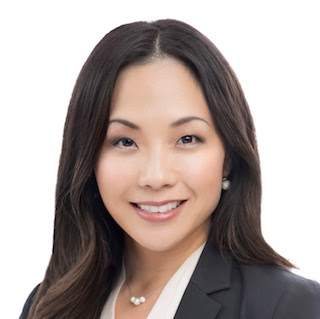 Global Luxury Real Estate Mastermind Podcast
Climb Realty President Christine Kim "Discipline and Practice Wins Out Every Time" on Global Luxury Real Estate Mastermind with. . .
Climb Realty President Christine Kim "Discipline and Practice Wins Out Every Time" on Global Luxury Real Estate Mastermind with Michael Valdes #116
Christine Kim is one of the top female executives in the real estate industry and one of the few female, Asian Leaders. She had a successful career in advertising and marketing and she speaks about her shift to the real estate profession and her rise in our industry and the lessons learned along the way.
More About Christine Kim
Christine Kim is responsible for overseeing all aspects of brokerage operations for all Climb company owned offices. In addition to guiding the company's growth, Christine is actively increasing Climb's footprint locally and nationwide as one of the few Asian American women leaders in the real estate brokerage industry. She is the first Korean American woman to serve as a President in the Realogy family of brands. Prior to taking on the role, Christine worked as Climb's Head of Marketing where she was responsible for executing corporate marketing strategy and agent marketing services across all offices.

With over a decade of experience in real estate marketing, brokerage acquisition and strategic partnership development, she brings a unique mix of management talent and front line experience to the the company. As a 17 year industry veteran, she perennially placed in the top 5% of Realtors in both San Francisco and Santa Clara County, selling over $400 million in volume during her sales career giving her a unique perspective to the agent experience.

A recognized leader in real estate and business communities, Christine served as the founding chapter president for The Asian Real Estate Association of America (AREAA) Silicon Valley and as a national board member (2012-2013) of AREAA National, the largest national non-profit trade organization promoting sustainable homeownership through education and active participation in the local community. Christine also served as president of the Korean American Professional Society (KAPS) from 2005-2007 and now serves as an advisor to the organization. She is a classically trained, award-winning pianist and enjoys golf, food & travel, and investing in real estate opportunities around the country. She obtained her Bachelor of Science degree in Communication Studies at Northwestern University in Evanston, IL and currently resides in San Francisco. 

 
More About Michael Valdes
Michael Valdes is the Senior Vice President of Global Servicing for Realogy Corporation. In that role he oversees the international servicing platform for all Realogy brands including Century 21, Coldwell Banker, ERA, Better Homes & Garden, Corcoran, Climb and Sotheby's International Realty in 113 countries. He has been with Realogy in a variety of roles for the past 14 years. Prior to joining the firm, Mr. Valdes was Director of Private Banking at Deutsche Bank for just under a decade where he oversaw a book of business of just under $1 billion. He has the distinction of being the first Director in the United States of Latino descent. Mr. Valdes is the Chair of the AREAA Global Advisory Board and co-host of the 2020 AREAA Global Luxury Summit. He is also a current member of the NAHREP Corporate Board of Governors. Additonally, he is a member of the Realogy Diversity Board as well as the Executive Chair of the ONE VOZ, Hispanic ERG for the firm. He is a former Board Member of Mount Sinai Hospital in Miami Beach as well as the Shanti Organization in San Francisco. Michael was also a Board Member of Pink & Blue for 2, an organization started by Olivia Newton-John to promote breast and prostate cancer awareness. He currently resides in New York City and has a home in Miami.