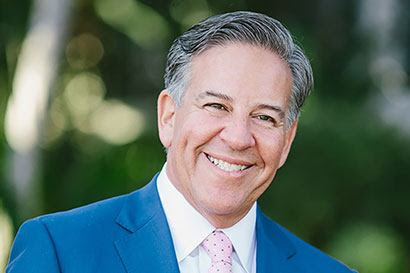 Global Luxury Real Estate Mastermind Podcast
Top Broker Gregg Lynn "San Francisco is not 7X7, It's Really 2X1" on Global Luxury Real Estate Mastermind with Michael Valdes P. . .
Top Broker Gregg Lynn "San Francisco is not 7X7, It's Really 2X1" on Global Luxury Real Estate Mastermind with Michael Valdes Podcast #120
A dear friend of Michael's for many years, this conversation with top San Francisco broker Gregg Lynn explores his entry into the business and how he has built a phenomenal business in one of the most competitive markets in the country. He speaks of balance with business, life and play. Gregg Lynn is a true visionary and legend in our business.
More About Gregg Lynn
Ranked in 2019 as one of the Top Two Agents in the City by the San Francisco Association of Realtors, Gregg Lynn is equal parts seasoned professional, engaging raconteur, and savvy negotiator, having represented clients in transactions totaling more than $1.3 billion. In San Francisco, Gregg's reputation as the pre-eminent marketer of its most important real estate assets is unparalleled. Gregg's clients have benefited from his sole focus: achievement of the highest values for their homes, while providing the discreet, white glove service of the City's most reputable team. On behalf of his clients, Gregg has achieved record sales prices at many of San Francisco's finest addresses and neighborhoods, including the sale of the $28 million St. Regis Penthouse, setting the record for the highest selling condominium in San Francisco history that stands today.
More About Michael Valdes
Michael Valdes is the newly named executive vice president of International Expansion at eXp Realty. Previously Michael was the senior vice president of global servicing for Realogy Corporation. Earlier in his career, Mr. Valdes was Director of Private Banking at Deutsche Bank for just under a decade where he oversaw a book of business of just under $1 billion. He has the distinction of being the first Director in the United States of Latino descent. Mr. Valdes is the Chair of the AREAA Global Advisory Board and co-host of the 2020 AREAA Global Luxury Summit. He is also a current member of the NAHREP Corporate Board of Governors. Additonally, he is the Executive Chair of the ONE VOZ, Hispanic ERG for the firm. He is a former Board Member of Mount Sinai Hospital in Miami Beach as well as the Shanti Organization in San Francisco. Michael was also a Board Member of Pink & Blue for 2, an organization started by Olivia Newton-John to promote breast and prostate cancer awareness.